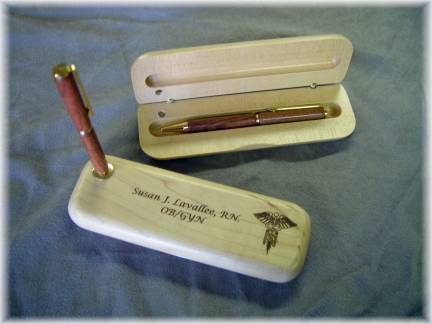 The wood gift box made from Maple or Rosewood is an attractive addition to the pen
that can also be used as a desktop pen holder with the gold on brass insert.
The cost of the box is $12.00.
Pricing for the box and any of our wood pens is $32 for less than 10 sets, $20.00 for 10 to 49 sets and $18.00 for 50 or more.

Click link below to e-mail us:
T&G Pens e-mail