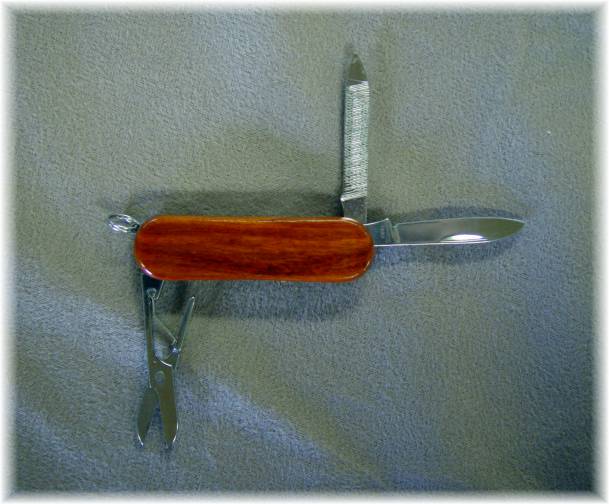 ROSEWOOD HANDLE KNIFE
Rosewood handle knife with blade, nail file and scissors is by far our best selling item. Perfect promotional gift for companies, stocking stuffer at Christmas, first knife for youngster, ... When closed, it is 2 1/4" long.
$7.00 each for less than 20, $3.50 each for 20 or more.

Click link below to e-mail us:
T&G Pens e-mail